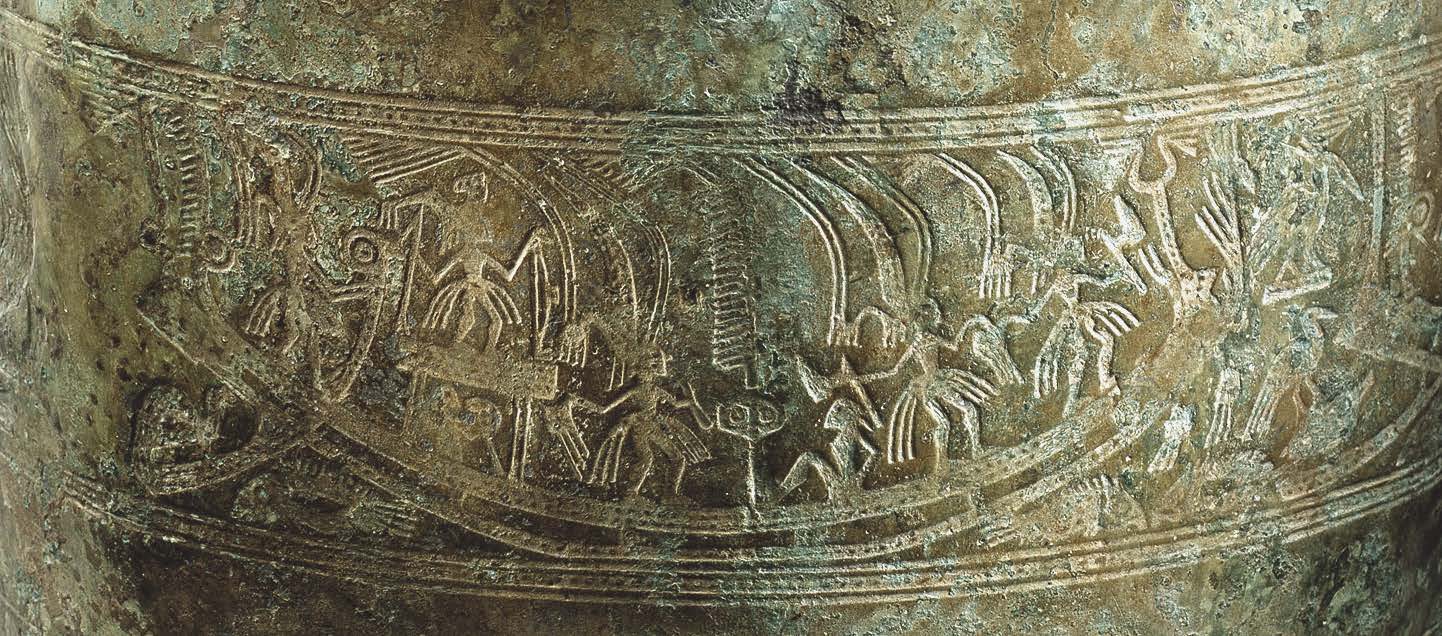 Exhibition
Now exhibited for the first time at the Musée Barbier-Mueller in its entirety, this is the most important known assemblage of Dong Son art outside the Vietnamese national collections. It consists of prestige and sacred objects, weapons and adornments, all bearing witness to a culture that takes its name from the village of Dong Son in the province of Thanh Hoa, in the north of present-day Vietnam, where many archaeological remains have been unearthed. These objects, as well as those found in many other sites, are evidence of an intense artistic activity responding to the needs of the aristocracy of kingdoms that settled in the valleys of the Red, Ma and Black rivers, which afforded them wealth and a means of communication.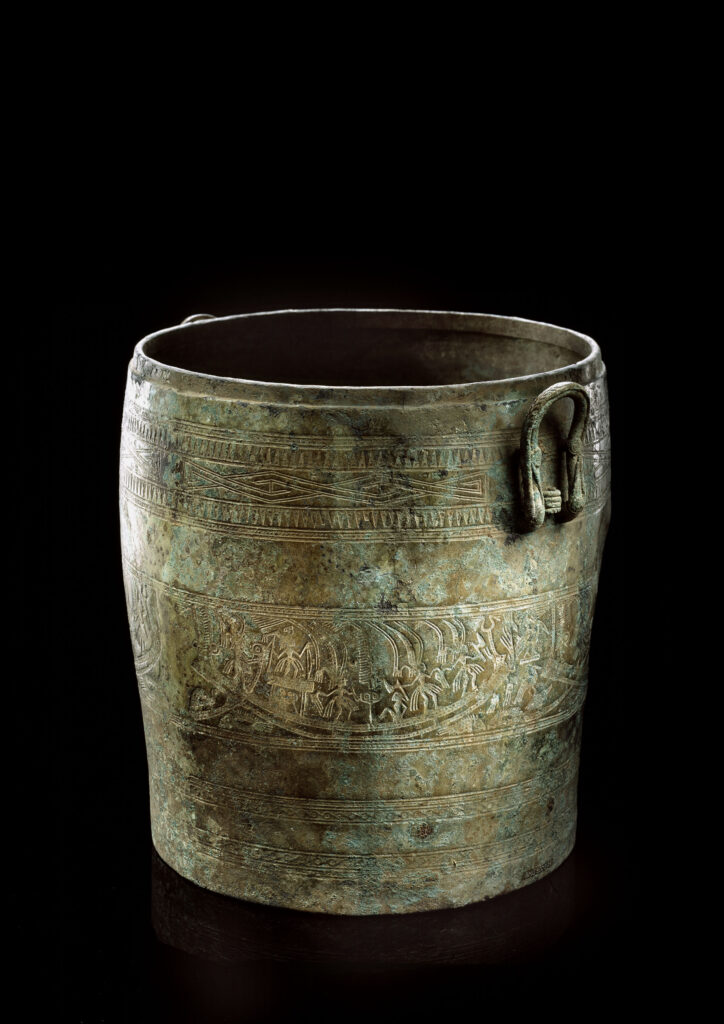 Flourishing between the fourth century BCE and the fourth century CE over a fairly extensive area, the Dong Son culture produced an art and a style that are quite distinct and yet at the same time very often steeped in the traditions of neighbouring southern China. Dong Son pieces – or pieces resembling Dong Son work – have been found in mainland and island Southeast Asia, particularly in Thailand, Cambodia and Indonesia: the result of commercial and technical exchanges that took place in this geographical region and that suggest the existence of "Dong Son traditions" here.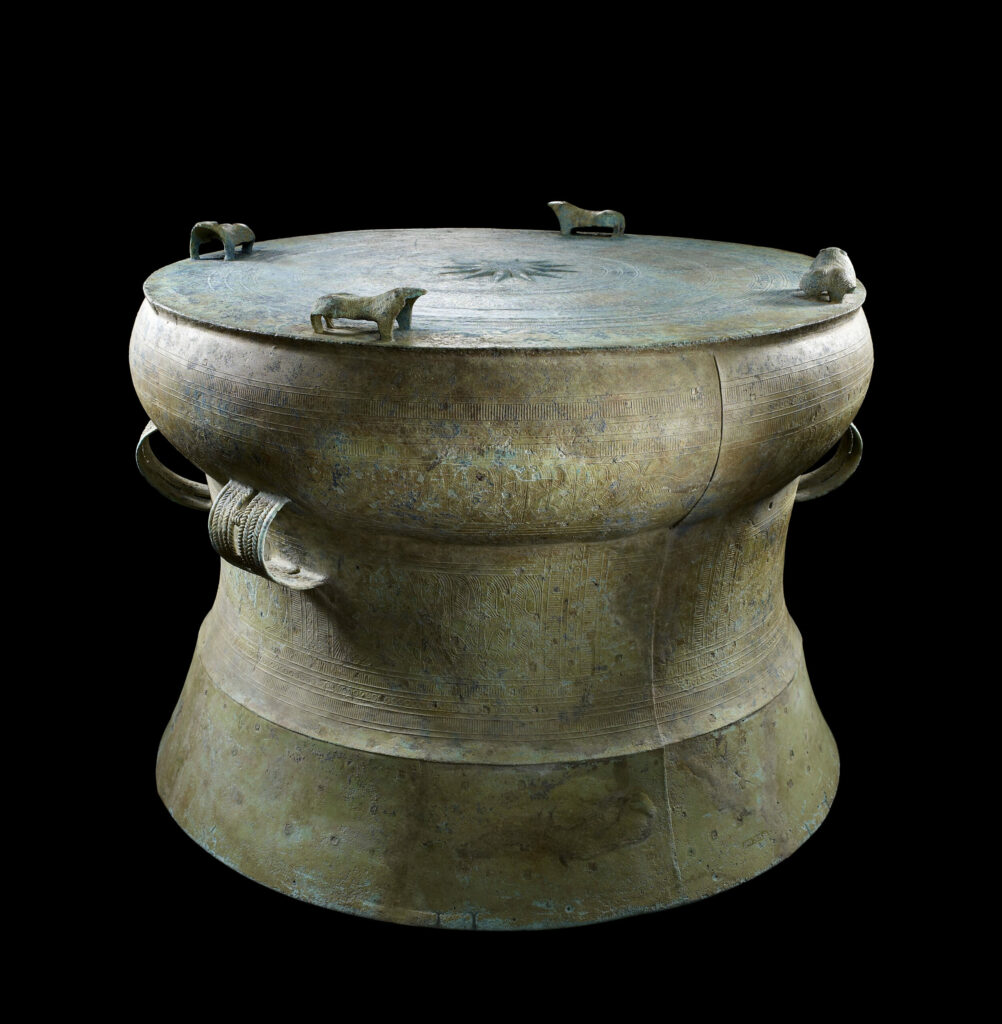 Invitation card to the exhibition opening
Catalogue
The catalogue of the exhibition is being published in French. The texts and catalogue entries by Dr Van Viet Nguyen (director of the Centre for Southeast Asian Prehistory, Hanoi) offer a contextual reading and a stylistic description of the objects on display, while the contribution by Pierre Baptiste (senior curator at the Musée Guimet, Paris) provides a study of the ties between the Dong Son culture and China.
We hope that when visitors to the exhibition and readers of the catalogue see these pieces – their delicate lines and refined decoration the result of a remarkable technical mastery – they experience a delight similar to that felt by the collector Jean Paul Barbier-Mueller, who had a keen and long-held interest in them.