In the imagery of the Indo-Europeans, in the early Iron Age, the horse played a considerable role.
The Greek style known as « geometric » thus gave us many horses, sometimes perched on a rectangular base, sometimes without a pedestal, and sometimes used as ornaments for an object or piece of furniture.
Here, it was a question of decorating a large cauldron on a stand, whose handles in the shape of circles were surmounted by bronze horses. They were fixed with rivets.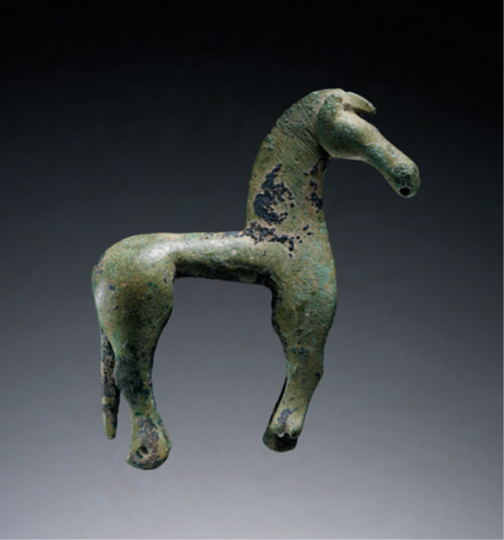 To learn more about this object, please download the catalogue entry by Alain Pasquier published in Le profane et le divin, arts de l'Antiquité. Fleurons du musée Barbier-Mueller.