A Berber necklace from the Ida Ou Semlal, Western Anti-Atlas, Morocco
Symbols of prosperity, genuine or dummy coins have been frequently incorporated into necklaces and head adornments by many populations of the Arab-Muslim world. Once melted in a crucible with damaged or discarded jewelry, they were also used as a raw material. The large central pearl, tagmout, suggesting fertility, embellishes some necklaces and fibulas linked by a chain. The expensive amber is fossil resin from the Baltic Sea.
From a notice by A. Vanderstraete in Monnaies-objets d'échange, Afrique, Asie, Océanie, Genève, 2016.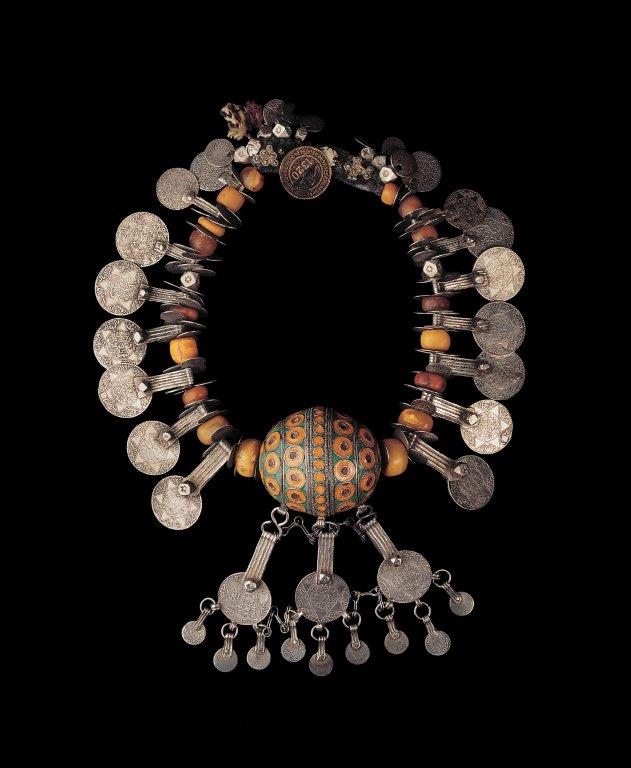 To learn more about jewellery from Southern Morocco, download the article by Ivo Grammet published in Arts & Cultures 2011.