To read the article by Estelle Niklès van Osselt and Marie Orsi, please click on the Arts & Cultures cover below.
While Arts & Cultures 2021 will only be published in Fall due to the current situation, we are glad to offer our readers articles of the latest issue hoping that it will shorten the wait.
Discover two Chu culture artefacts with an apotropaic function: a tomb guardian zhenmushou with antler-stand and a drum stand huzuo niaojia gu which takes the form of two waders, back to back, both dating to the Warring States period (403-221 BCE). Taken to the grave long ago by their owner, these artefacts now belong to The Ann & Gabriel Barbier-Mueller Museum collection in Dallas.
We would like to thank and honor our loyal advertisers whose support makes this publication possible. Find Primatrust compagnie privée de gestion and Galerie Grusenmeyer advertisements at the end of this article.
Each week discover two Arts & Cultures 2020 articles available for free on our website for one month.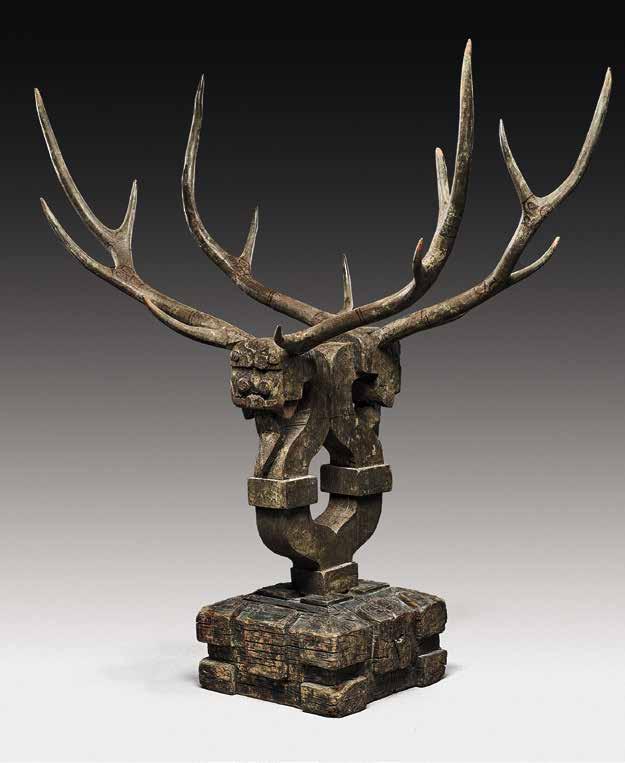 Estelle Niklès van Osselt and Marie Orsi
"An Ode to the Ancestors. Two Chu Culture Artefacts" in Arts & Cultures 2020, pp. 180-193.
Digital and print versions of Arts & Cultures are available in the museum bookshop.