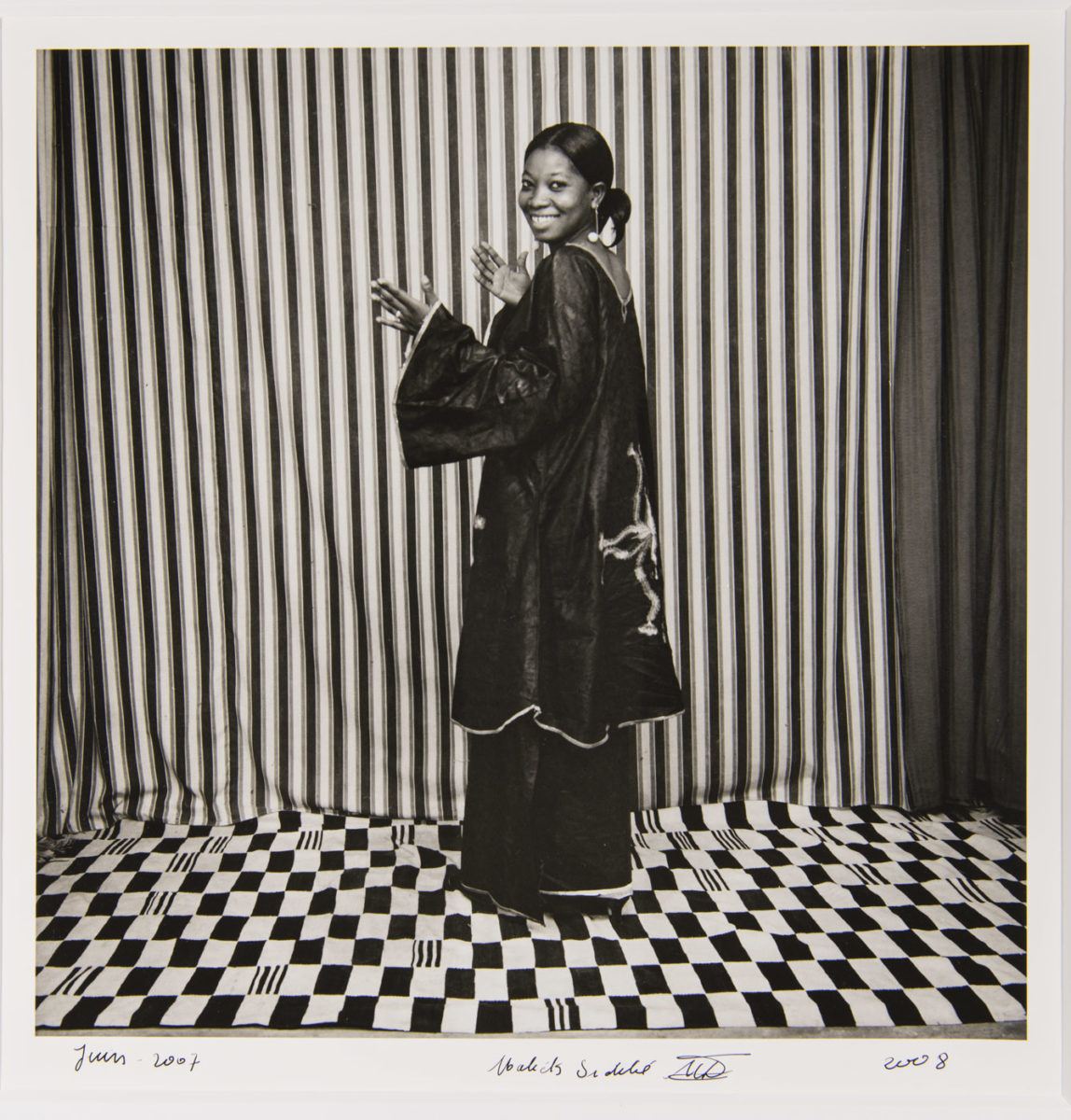 Malick Sidibé (1935–2016), a famous Malian photographer, was granted the Hasselblad Award in 2003, among other prizes, and received a Golden Lion at the Venice Biennale in 2007. He is the first artist to earn these two prestigious distinctions.
The Musée Barbier-Mueller is paying tribute to this photographer, whose body of work the visitor will first discover through a dozen unpublished portraits, taken within the framework of a competition featuring songs against AIDS, organized in Mali by Monique Barbier-Mueller in 2005. Malick Sidibé photographed the finalists in the competition in front of the unchanging striped backdrop and black-and-white checked floor of his studio. These songs, which bear messages about preventing AIDS, were broadcast to the Malian population over regional radio stations and are retransmitted here.
Better-known prints, displayed in the basement, bring the Mali of the 1960s–1970s back to life and bear witness to the kind, curious, and spirited gaze with which Malick Sidibé regarded his peers.
The museum wishes to showcase Mali, while at the same time promoting its traditional arts. Extraordinary pieces, including pendants, ornaments and figurines, masks, seats, and statues belonging to the Soninke, Dogon, and Bamana peoples, to cite only a few, are thus exhibited on the mezzanine. Brought together in the museum for the first time, these works will show the artists' admirable creativity, while opening a window on the many rites and beliefs they sustain.
Our sincere thanks to André Magnin for kindly lending us the photographs by Malick Sidibé on display in the museum basement.
With the support of a private Genevan foundation.