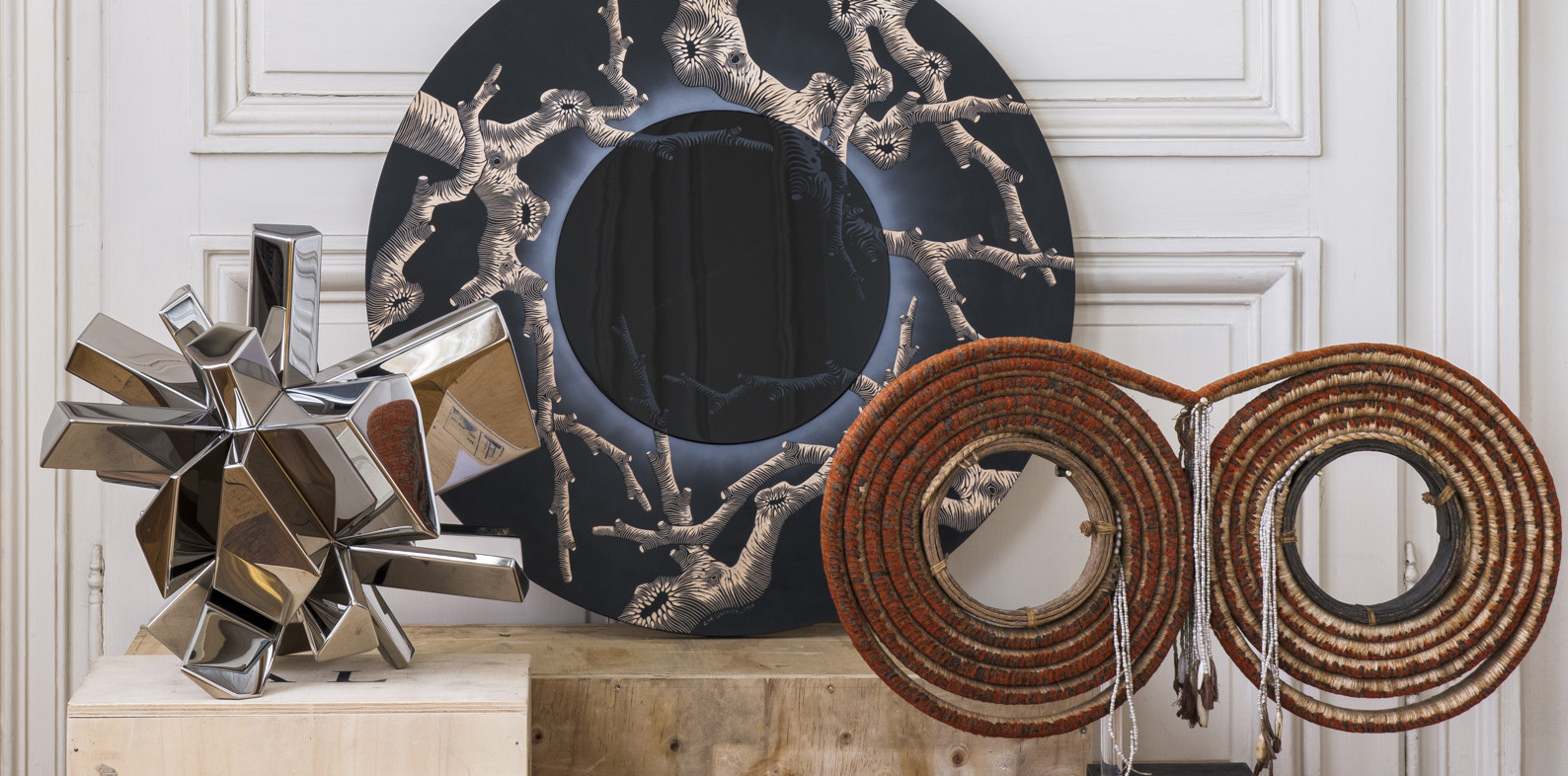 As the Musée Barbier-Mueller celebrates its 45th anniversary, it welcomes, in an original dialogue with pieces from its collection, the works of two contemporary artists: the sculptor, engraver and painter Zoé Ouvrier and the sculptor and visual artist Arik Levy.
The two artists have been given carte blanche; each in their own way asserts a strong and deeply personal link with non-Western arts, with the work and sensibility of artists and craftsmen, an intimacy with the works at the border between the visible and the invisible.
The exhibition Invisible Thoughts is accompanied by a new olfactory experience. Developed in the form of a scented candle by MARIEJEANNE (perfumer Georges Maubert from Grasse) from Okume wood, a fragrance evoking the scent of the forest and ritual ceremony accompanies the visitors' journey.
Scented candle Invisible Toughts