A kneeling woman with a generous chest, scarifications on the cheeks, necklaces around the chest and kidneys, fine hairstyles, are all elements that symbolize the essential beauty of the Baga women of Guinea Conakry.

It is the Baga women's associations that today continue their ritual practices using this type of caryatid drum, as the men do not use these skillfully decorated drums.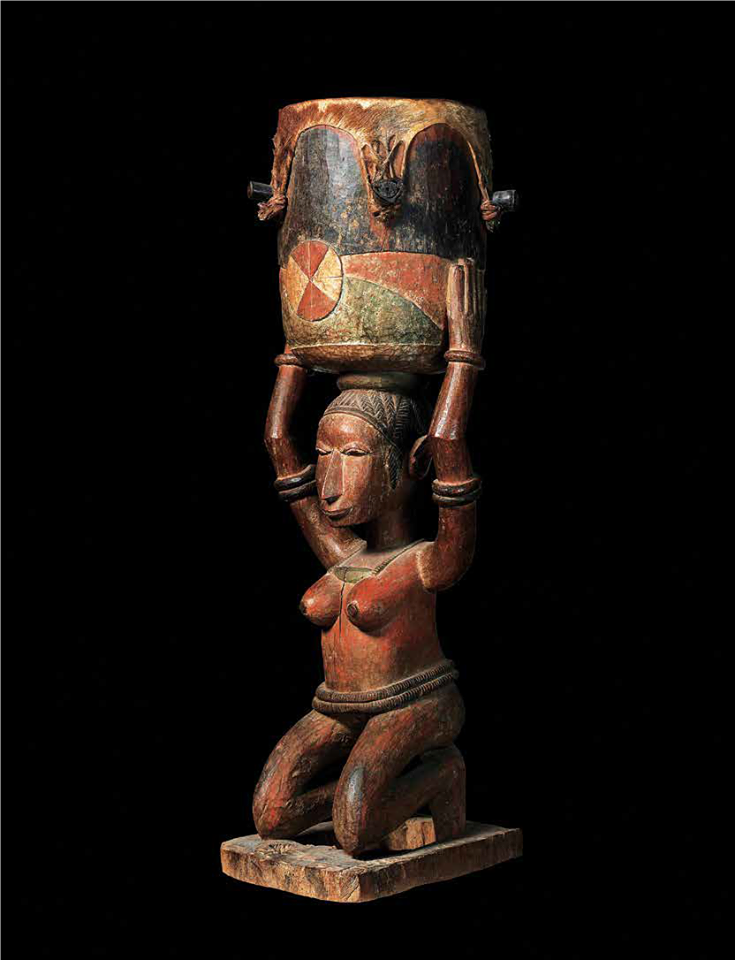 Read more about this type of drums in the article "Caryatid Drums of Baga Women" by David Berliner in Arts & Cultures 2007.