On loan at the Museum of Modern Art, New York:
Heddle pulley. Côte d'Ivoire, Southern Guro region. Wood. H. 21 cm. Former Félix Fénéon, Stephen Chauvet and Morris Pinto collections. Inv. 1008-10. Musée Barbier-Mueller.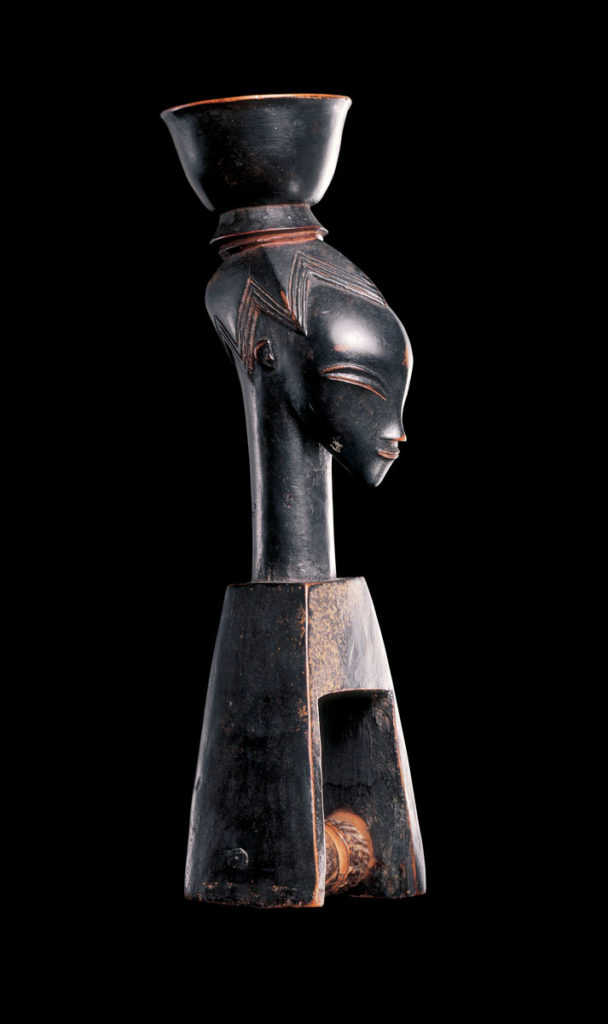 Friends of the Musée Barbier-Mueller can have free access to the exhibition by writing an email 48h before their visit to jcmappus@barbier-mueller.ch or calling +41 22 312 02 72 and presenting their 2020 member card at the MoMA front desk.