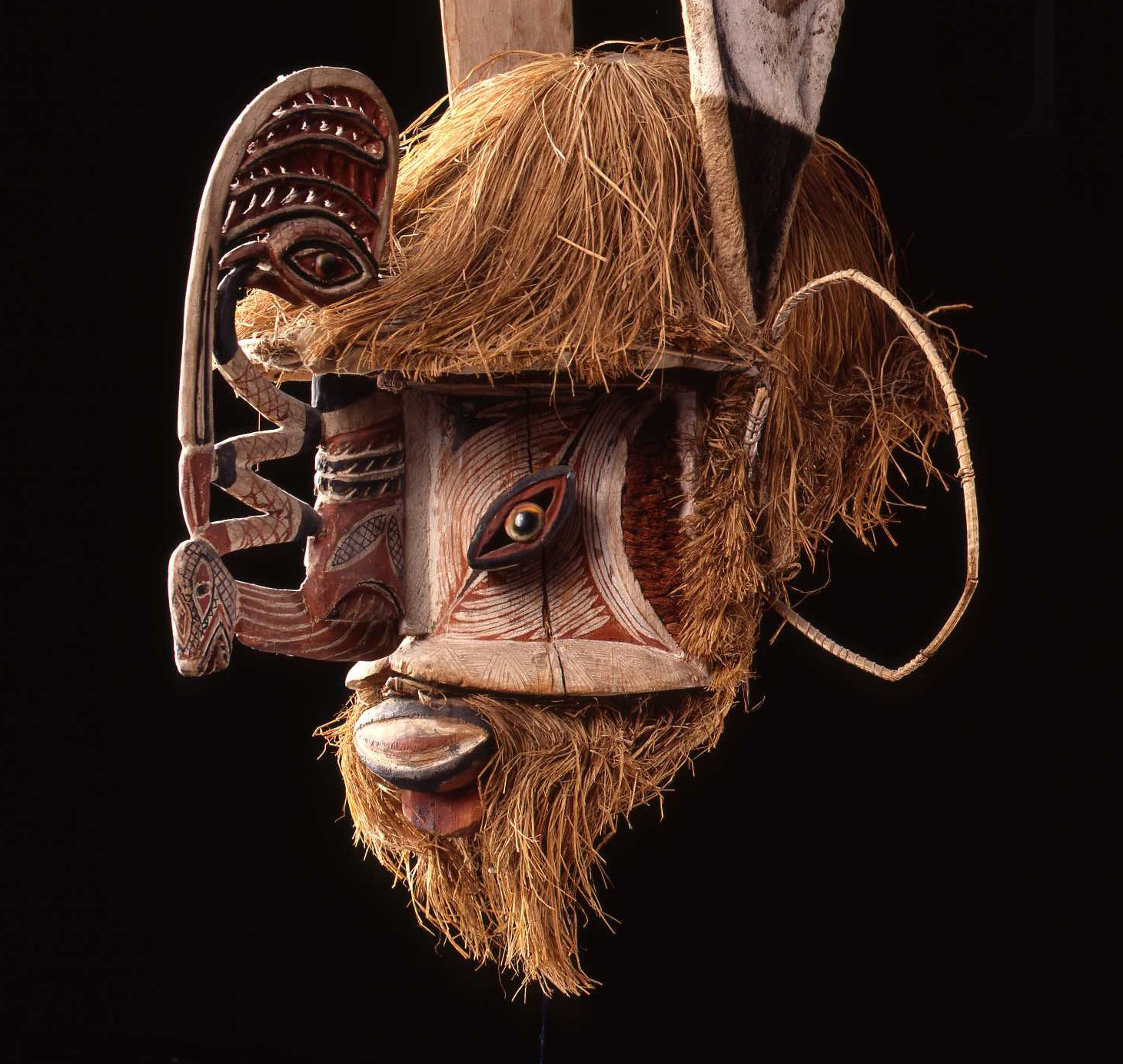 The Musée du quai Branly-Jacques Chirac is happy to salute the fortieth anniversary of the Musée Barbier-Mueller. The Geneva institution, in opening to the public its collections of non-Western art, pioneered the recognition of the world's cultures and arts, rigorously balancing a scientific approach and aesthetic imperatives.
Monique and Jean Paul Barbier-Mueller have demonstrated a remarkable generosity toward French public collections. Whether through the Nigeria collections, then the Indonesia collections, sold to the Museums of France, or major pieces that went to the Pavillon des Sessions at the Musée du Louvre, or, finally, regular gifts such as the treasure of Indonesian jewelry, they have permanently enriched the collections of the Musée du quai Branly-Jacques Chirac. Two important masks from New Ireland in Papua New Guinea have come from Geneva to celebrate our close relationship. Upon entering the museum, visitors will immediately be offered a vision of the genius of Oceanic art, which we share in a spirit of friendship.
The Quai Branly-Jacques Chirac Museum wishes you a very happy anniversary!
Stéphane Martin, President, and Yves Le Fur, General Curator for Heritage at the Musée du quai Branly-Jacques Chirac